Importance! My computer is busted and I got a new haircut. There are no photos of the hair, and if I had them I couldn´t post them here ANYWAY cuz of my computer. This is good, because I feel very, very uncertain about it. I was sort of hoping to look like Jean Seberg as the lovely American study-abroad student in Breathless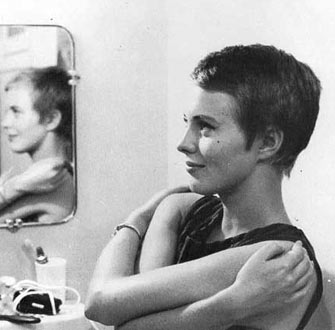 But I kind of feel more like Mary Martin in Peter Pan.
All this, and not even blonde. Well, someday you can judge for me. My public.